亜種特異点Ⅲ (亜種並行世界) 屍山血河舞台 下総国 英霊剣豪七番勝負
Singularity Subspecies III (Parallel Singularity Subspecies) : Deadly Battle Scene (Stage of Rivers of Blood and Mountains of Corpses) : Shimosa no Kuni (Shimosa Province) : The Tournament of the Seven Blade-Master Heroic Spirits
Set in the Shimosa Province of A.D. 1630 (Kan'ei Era 16th Year), the 3rd Episode of Epic of Remnant will feature the fierce battle among the Servants.

Unlock Requirements: Clear Salomon.
This singularity will be released on the October 14, 2017 22:00 JST.

Main Story Clear Reward :


All Servants within the Knight Classes will receive bond point bonus in this singularity.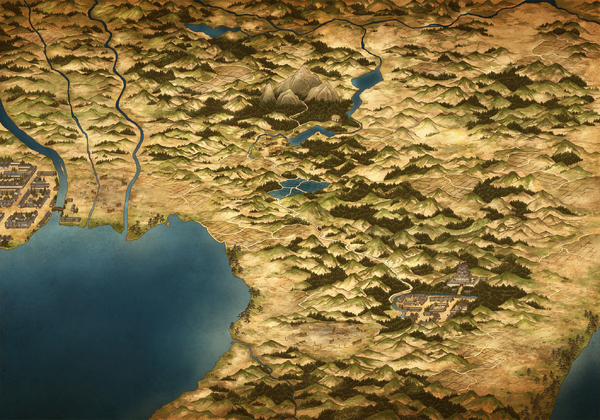 ---
Episode III: The Tournament of the Seven Blade-Master Heroes (英霊剣豪七番勝負, Eirei Kengou Shichiban Shoubu

?

)
Keywords include: Pentacle (五芒星, Goubousei

?

), The Beautiful Beast Smiles (美しき獣は嗤う, Utsukushiki Kemono wa Warau

?

), Empyrio (エンピレオ, Enpireo

?

), Purgatorio (プルガトリオ, Purugatorio

?

), Inferno (インフェルノ, Inferuno

?

), Zen and the Sword As One (剣禅一如, Kenzen Ichinyo

?

), In-Laiden Karma (埋め込まれた宿業, Umekomareta Shukugou

?

), The Seven Blade-Master Heroes (英霊剣豪七騎, Eirei Kengou Shichiki

?

), The Blade-Maiden of the Empyrean Eye (天眼の剣士, Tengan no Kenshi

?

), Void and Infinity (無と、無限, Mu to, Mugen

?

), The Annihilation of All (一切鏖殺, Isai Ousatsu

?

), Rage Overflowing (狂瀾怒濤, Kyouran Dotou

?

)