Valentine 2020

Interlude Campaign 12 Summoning Campaign

Absolute Demonic Battlefront Babylonia Release Campaign Part III

All Events ▶
IMPORTANT
Account Security: Keep your account safe! Avoid showing detailed information about your account, bind your account to avoid losing it, and ask for more detailed tips on our Discord server.
Friendly reminder that this game is a fictional work, and has no relation to anything happening in the real world.
Comment & Discussion: Blatant unnecessary posting, spamming, flaming, trolling, and abusive behavior are not allowed in this wiki. Thank you.
Recommended iOS: version 11.0

Minimum RAM: 2GB for both android and iOS
Some models may not be supported even with the recommended version or higher.
02/16/2020 ~ 02/23/2020
NO.
Mission
Reward
1
Complete all of this week's Master Missions
x2
2
Perform 30 Summons
x2
3
Defeat 15 enemies with the Heaven attribute
x2
4
Defeat 15 enemies with the Human attribute
x2
5
Acquire 2 Gems, Magic Gems, Secret Gems, Pieces or Monuments through battle
x2
6
Complete Quests 5 times
x2
7
Complete Quests 10 times
x2

This wiki provides the latest information for both Japanese and English versions of the Fate/Grand Order mobile game.
Visit Community hub here, if you are interested in helping contribute to the Fate/Grand Order Wiki on a consistent basis with other experienced editors.
If you're interested on helping add character and enemy sprites. visit this page to see any missing sprites that the wiki doesn't have, here.
Special thanks to the following:
Recent Game Maintenance
Type/Event
App Version Update
to 2.6.0
App Version Update
to 1.39.0
Patch Updates
Scheduled Maintenance
Date & Time
December 16, 2019
13:00 ~ 18:00 JST
February 2, 2020
20:00 ~ 00:00 PST
Compensation
Given on December 17, 2019 4:00 JST
5
Given on February 3, 2020 00:00 PST
4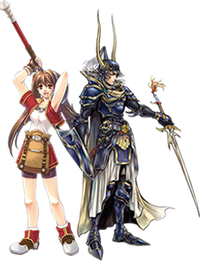 Community content is available under
CC-BY-SA
unless otherwise noted.