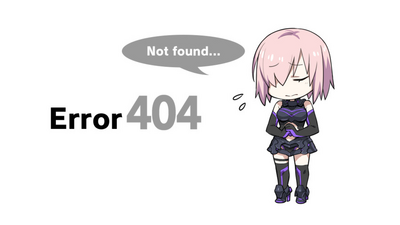 Translated error codes and messages.
See this image album for more error messages and translations: http://imgur.com/a/jyLaN (source: /r/Timpeni)
Logging in or while loading
Error codes may be slightly different, but the first 6 or so digits should be the same.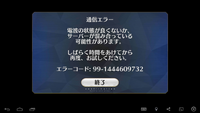 通信エラー

電波の状態が良くないかサーバーが混み合っている可能性があります

しばらく時間をあけてから再度,お試しください.
Communication Error

There may be signal issues or server problems.

Please try connecting again later.
サーバーとの通信が切れました
リトライしますか?

「終了」をタッチすると
タイトル画面に戻ります。

--終了--        --やり直す--
The connection to the server has timed out.
Would you like to retry?

Tapping "Exit" will return you to the title screen.

--Exit--        --Try Again--
サーバーに接続ができませんでした
夕イトル画面に移行します
Failed to connect to the server.
You will be redirected to the Title Screen.
When starting a quest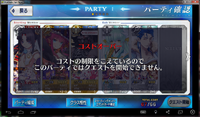 コストの制限をこえているので
このパーティではクエストを開始できません
Cost limit has been exceeded
You cannot start a quest with this party.
Unspecified Errors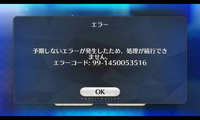 予期しないエラーが発生したため,処理が続行できません。
An unexpected error has occurred, the current action cannot proceed.
See Also
Community content is available under
CC-BY-SA
unless otherwise noted.